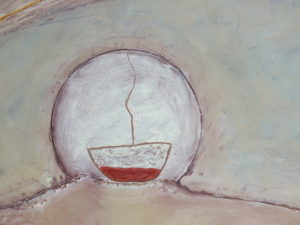 SUPPORTING VESSEL by KEEPING IN TOUCH:                                                                                                                                                                                            
If you would like to support Vessel by receiving our newsletters and by praying for us please get in touch with your details and indicate you would like to be added to our mailing list via the Contact page.
SUPPORTING VESSEL by MAKING A DONATION:                                                                    
If you would like to make a donation to The Vessel Trust General Fund (either as  a single gift or as a regular donation) please visit the   Donate  page. As a registered Charitable Trust (Charity Number 1159004) Vessel can claim Gift Aid on donations made to the Trust.
SUPPORTING VESSEL by becoming one of the FIRST 100:                                          
Vessel was established at the end of 2014. In order to enable the work to continue over the next 5 years we have a specific focus for raising funds which we have called FIRST 100. We are building a Community of Support by aiming for 100 people who are able to support Vessel by £10 a month. This will give the necessary monthly income for the Trust to maintain and develop the work. The Trust's funds help to pay for Bridget and Kenny Macaulays' time as they prepare and facilitate groups, spend time with individuals and small groups in Spiritual Accompaniment, offer hospitality, run workshops and retreats and write and share resources in discipleship and spiritual formation. If you would like to become part of this Community of Support, please go to the FIRST 100 page. 
The Vessel Trust has been set up to serve a need. We wish to create, for those who want or need it, a 'vessel' in which we can offer, carry or hold the precious treasure of our relationship with God and the service of our lives in the world. Our desire is to keep this simple (both structurally and spiritually) as far as we are able; a community based on relationships rather than an organisation driven by programmes. The activities of the Trust matter because of the people involved in them and not the other way round. Individuals  support the work of Vessel first and foremost by their presence, and the work will continue for as long as it is useful and serves its purpose. 
---

We are very  grateful to The Coracle Trust for providing the seed money to set up The Vessel Trust. The Coracle Trust (www.coracletrust.org.uk) shares a similar vision and purpose to ours and it is out of this that Vessel has set sail. The ongoing vision and work of Vessel is made possible by regular and one off donations from those wishing to support Bridget and Kenny Macaulay, and others that travel with us as we seek to live out our faith in this way. We need to be accountable and responsible within this and the Board of Trustees offer encouragement and guidance in order that the charitable purposes of the Trust are achieved in a way that is in keeping with charitable law, and is attentive to our guiding principles. Annual reports and accounts are submitted as required by the Charity Commission. To find out about the vision and purpose of Vessel and our guiding principles read more. 
---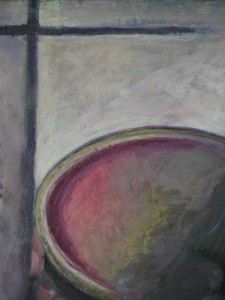 ---