---
Patterns for Living : cairns on the road
---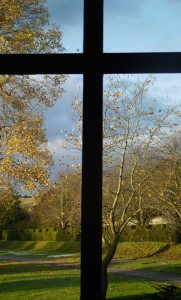 Over a decade or two we have been thinking about what it means to have a shape to our journey of faith and discipleship. We believe there is a lot to be gained by being thoughtful and intentional about how we follow God, working out our faith in every area of our human lives. This thinking and intention can create 'cairns' on the road, markers on the way, a means to map where we have been and where we hope to go. Within the communities we were part of in Scotland (through the churches we served in as well as our work with the Coracle Trust), and latterly in our work in  Truro Diocese and with Vessel, we have been forming a 'Pattern for Living'.
This Pattern holds two axes in creative tension:
First the axis of our relationship with God and our relationship with others.
We start with the 'Journey Upwards' which is our relationship with God. It is not that God is only 'up there' but rather that we create our pattern for living around the daily practice of lifting our faces to God who is both within us and beyond us, outwith time and space. We remember the first command and focus : 'Love the Lord your God...' This journey deepens our life of prayer and contemplation. Here we look up from the details and distractions of our lives and find ourselves again, reorientated under the transforming gaze of God's love.
The other end of this axis is our relationship with others which is inextricably connected to our relationship with God. Here the focus is the people who share our lives, the people we journey alongside every day, the people in our church families, our places of work and service. This is the 'Journey With' : our own unfolding story within the wider story of the faith community and where we learn to 'Love our neighbour as ourselves...'
The second axis connects the Journey In and the Journey Out.
The 'Journey In' invites us to a pattern of reflection, study, discovery and exploration where we open the doors of heart and mind to understand more of ourselves, the world we live in and the story of faith that we are part of. It is about loving God with 'all our heart and mind'...
If the 'Journey In' is about reflection then the other end of this axis is about action: the 'Journey Out' invites us to live out our faith in practical action in our work, our service, our lifestyle and politics, our care for others and the earth we live in. It asks us to 'Love the Lord our God with all our soul (our particular personality, calling and giftedness) and our strength' (our human capacity, our emotional passion and bodily strength) .
---
Old and New Testament themes
This pattern and balance of four journeys can be seen to express an Old Testament motif: 'And what does the Lord require of you? To act justly and to love tenderly and to walk humbly with your God.' Micah 6:8.
'What does the Lord require of you?' sets this Pattern for Living within the face to face contact and conversation of our relationship with God: the Journey Upwards
'To act justly' echoes the theme of the Journey Outwards, calling us to build the justice and peace of the kingdom through our action in the world.
'To love tenderly' reflects the themes of human relationship, bearing with one another in honesty and gentleness as we make our way together, the Journey With.
'To walk humbly with your God'  speaks of a willingness to be teachable, an openness of mind and heart that cultivates an attitude of wonder and gratitude on the Journey Inwards, knowing we are creatures in the company of the Creator.
In this verse from Micah we can see the four journeys (Up, Out, With and In) and in these verses from Marks gospel we have the two axes (Up---With and In---Out):
Mark 12:28-31
One of the scribes came near and heard them disputing with one another, and seeing that he answered them well, he asked him, 'Which commandment is the first of all?'  Jesus answered, 'The first is, "Hear, O Israel: the Lord our God, the Lord is one; you shall love the Lord your God with all your heart, and with all your soul, and with all your mind, and with all your strength."  The second is this, "You shall love your neighbour as yourself." There is no other commandment greater than these.'
'Love the Lord your God --- and your neighbour as yourself' : Up --- With
'with all your heart', 'with all your mind' --- 'with all your soul', 'with all your strength' : In --- Out
These two axis and four journeys can  give us a framework for reflecting on the different areas, activities and responsibilities of our lives and how we might move towards a greater balance and rhythm in the way we live. It is only one possible framework, there are many different approaches to reflecting in this way. It is designed to be flexible, not prescriptive. How it is worked out in practical terms is as varied and personal as the people doing it. It is offered to be used as a tool if it seems useful rather than any kind of membership rite.
The Discipleship, Learning and Training committee in the diocese of Truro is providing resources and input for these four journeys through its 'Way of Life' programme (see more here). Working as it does within Truro diocese, Vessel is also offering ways to develop this Pattern for Living, addressing these two axes and four journeys through its various activities.
---
A Pattern for Living
So what might this mean in practical terms? First, articulating a rule or pattern around these four movements:
We commit ourselves to taking the journey upwards by turning to face God in prayer and worship.

We commit ourselves to taking the journey inwards in deepening our relationship and understanding of  God, ourselves and our world through reflection, learning and study.

We commit ourselves to taking this journey together with others forming community through listening, sharing and accountability.

We commit ourselves to taking the journey outwards in action as we seek to live and bear witness to God's kingdom of love, justice and peace.
These movements can be interpreted and lived out in many different ways. Small, simple commitments or intentions can be made in each of the four journeys. For example one person may make a commitment to a regular 'retreat day' or simply ten minutes silence each day as a way of listening to God and attending to the journey upwards while another might decide to use the psalms as a daily pattern of conversation with God. Signing up for a Bible study course or reading about gifts and personality through frameworks such as the Enneagram or Strengthfinder or listening to Melvin Braggs 'In our time' on the radio might be ways to explore the journey inwards. Attending to the journey outwards for one might mean organising their daily routines to allow them to recycle household waste while for another it might mean writing to their MP on an issue concerning them or seeking to engage in the issues faced by those who are homeless or being on the welcoming team at church. The journey together for some might mean meeting with a friend to share and pray for one another, for another it may mean joining a church home group or meeting with a spiritual director once a month.
The important thing is not how much is accomplished in each area but that the four areas inform each other and are kept in balance like the four lines of a cross. This allows for small changes and additions as circumstances and the journey of faith dictate. It reminds us to keep the freedom of balance in our lives without being overwhelmed by everything we have not yet achieved! Like the beat and rhythm in a piece of jazz, the 'discipline' of the pattern gives us the freedom to improvise and make our unique expression of the music of life and faith.
'Tree, Well, Bowl, Door'  © Bridget A. Braybrooks 
---